Smoked Salmon Sushi Brain
"This frighteningly real-looking smoked salmon appetizer is perfect for your Halloween spread. It's a no-brainer!"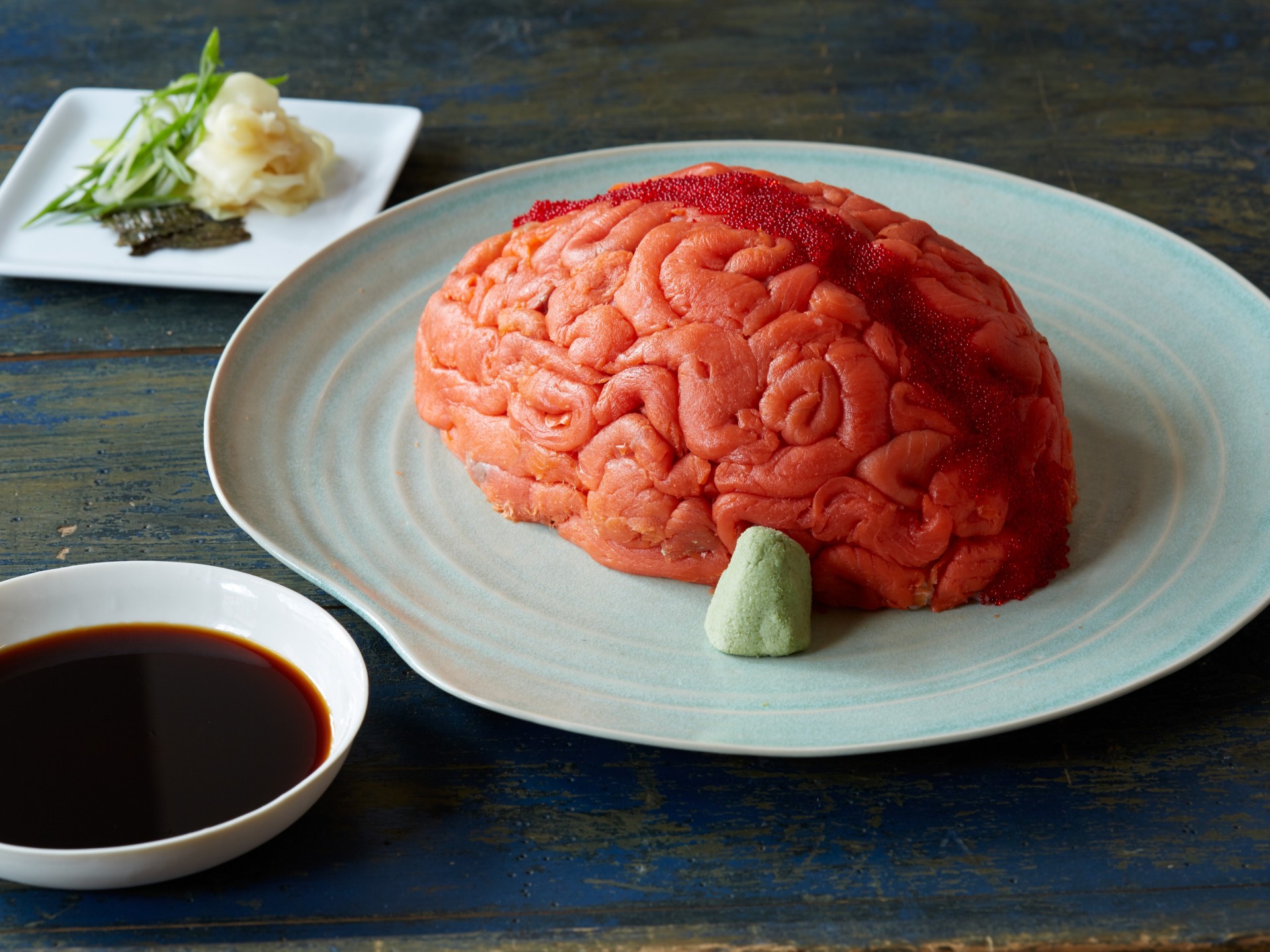 1 Ripe Avocado

Cream Cheese

Seasoned cooked sushi rice
Smoked Salmon

Red Tobiko (flying fish roe)
Halve your avocado lengthwise and remove pit. Carefully peel each half. Make 2 small balls of cream cheese, press one into the cavity of one avocado half where the pit used to be.
Repeat process with other half of the avocado.
Press the two halves back together again; the cream cheese should adhere them.
Pack cooled, cooked seasoned sushi rice all around the avocado in the shape of a brain, leaving an indentation along the center.
Separate the slices of Catch of the Day! Smoked Steelhead Salmon. Roll each slice into an irregular shape.
Stick each rolled slice of salmon onto the rice in a squiggly pattern so the whole thing resembles a brain. Work quickly and neatly, making sure your hands are clean and cool.
Keep working until the sides are completely covered, but leave the indentation along the center of the "brain" uncovered. Gently press plastic wrap around it to squeeze the salmon together and hide any rice peeking through the sides.
Remove the plastic wrap and gently spoon red tobiko into the indentation along the center of the "brain".
Place another sheet of plastic wrap over the brain to shape it again; remove carefully.
Enjoy!
Prep 20m | Cook 20m | Ready 40m