Herb-Crusted Pickerel with Lemon-Basil Sauce
"A herbaceous crust coats tender pickerel fillets that flake with the light touch of a fork. Drizzle a light lemon-basil sauce for perked up tang."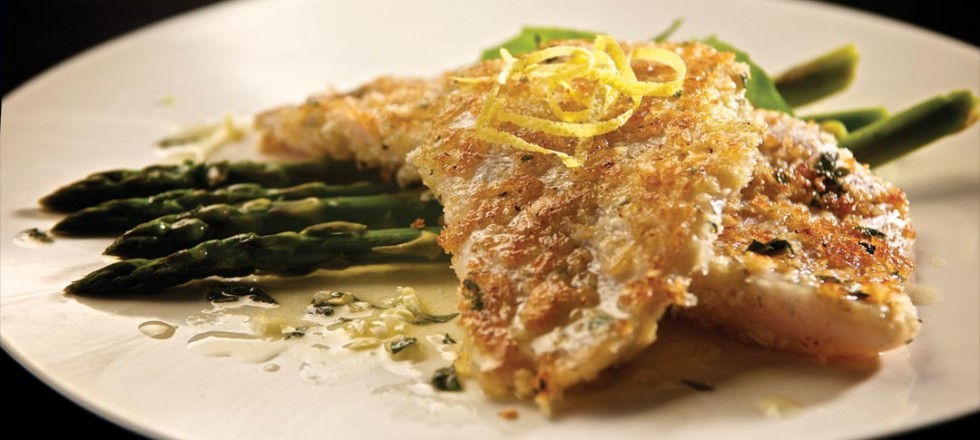 3 Tbsp fresh thyme leaves

1 cup panko

1 tsp salt

1 tsp pepper

1 egg

4 pickerel fillets

1 Tbsp oil
Lemon-Basil Sauce
1/2 tsp minced garlic

3 Tbsp butter

1 tsp chopped basil

1/4 tsp lemon juice
Pickerel

1. In a shallow bowl, combine thyme, panko, salt and pepper.
2. In a second shallow bowl, beat egg.
3. Dip fish in egg and then bread mixture.
4. In a large frying pan, heat oil over medium-high heat. Add fish, turning once until fish is opaque and flakes easily with a fork.
Sauce
1. In a saucepan, combine all ingredients. Cook over medium heat until butter is melted.
Prep 10m | Cook 20m | Ready 1h