Crab Stuffed Green Tiger Prawns
"This dish is super quick and will always make an amazing impression."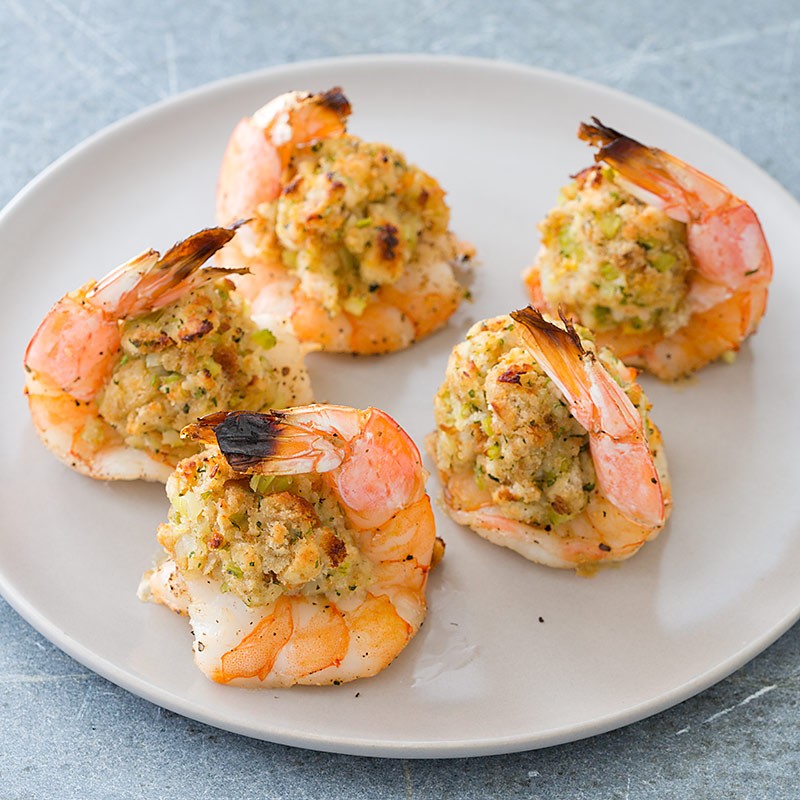 Seafood Cakes

Raw Green Tiger Prawns (split & deveined)

Butter

Preheat Oven at 375F.
Put tin foil on cookie sheet (avoid mess + quick clean up)
Thaw out Seafood cakes.
Thaw out Green Tiger Prawns.

Peel off Green Tiger Prawn shell, leaving only the tail.
With sharp knife, cut prawn along the slit where it has been deveined to butterfly the prawn.
Lay Prawns upside down on the cookie sheet, making the tail curl upwards off the cookie sheet.
With spoon, scoop +/- 2tbsp of thawed seafood cake.
Place 1 scoop on each prawn, nestling the stuffing under the prawn's tail.
Once completed, you may add extra garnish to your liking.

Bake at 375F for about 10-12mins. Serve immediately. May serve with Catch of the Day! 3 mustard Dill Sauce. Enjoy!
Prep 10m | Cook 12m | Ready 22m