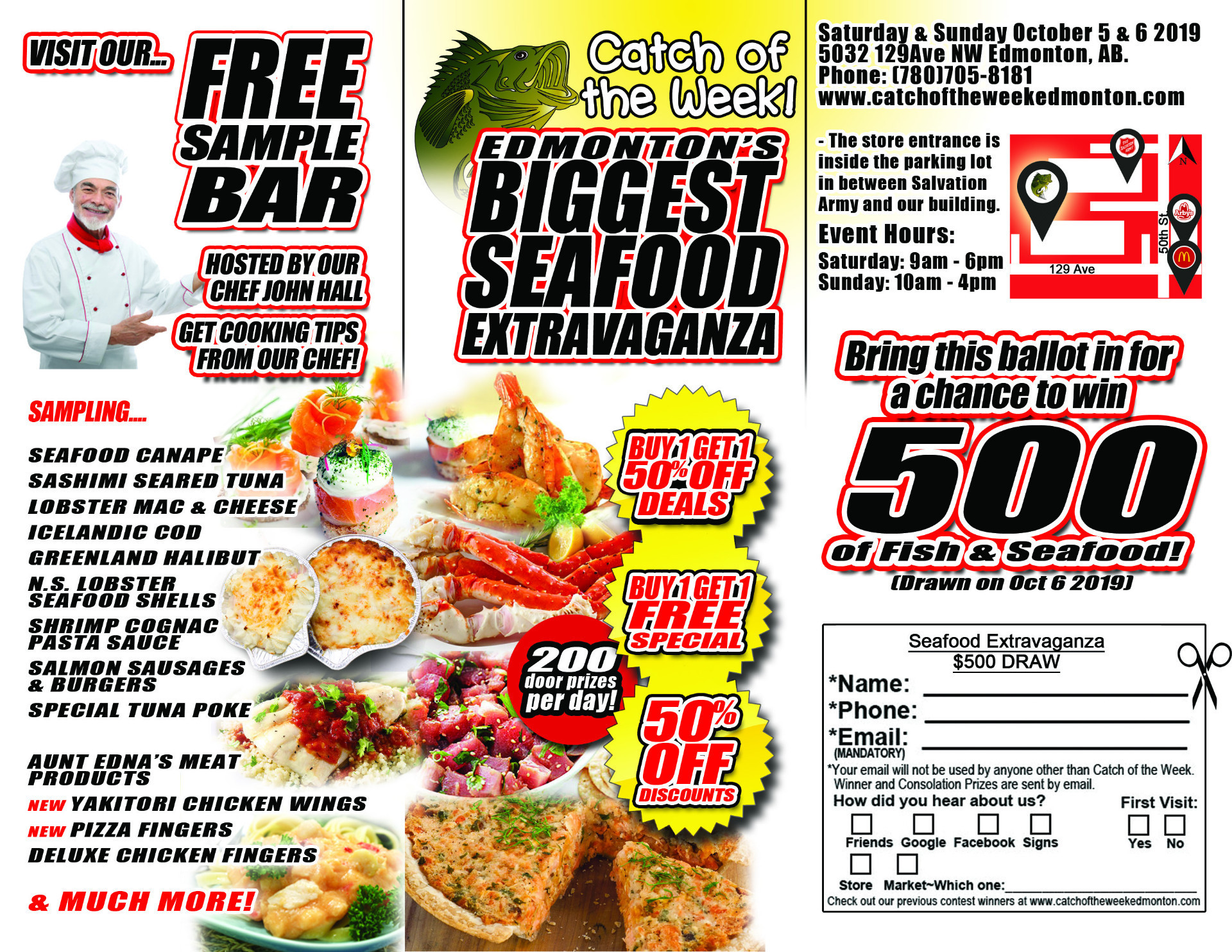 YOU DON'T WANT TO MISS...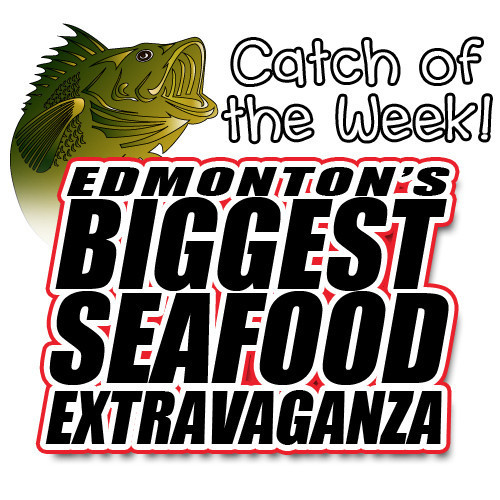 OCTOBER 5 - 6, 2019
SAT 9AM - 6PM | SUN 10AM - 4PM




Don't Eat Before You Come!

Our Chef will be preparing a multitude of samples for you to enjoy! Experience a culinary delight!
Massive Specials!
It's the perfect time to stock up on great fish & seafood! Plus everyday we will be giving away 200 door prizes!

Explore our Fresh Fish Table!
We will have an amazing selection of quality fresh fish, mussels and oysters on ice for you to bring home!

Immerse yourself in an event like no other! Catch of the Week! will be hosting Edmonton's Biggest Seafood Extravaganza This Weekend!
Be part of this amazing atmosphere!
Check this Out!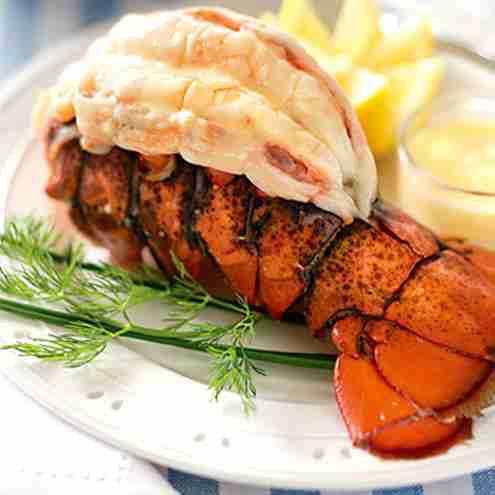 RSVP to this amazing Event Today!

By RSVPing you will receive a special door prize!
Let us know how you heard about us!
See you there!

Contact Information:

Catch of the Week!
5032 129 Ave NW, Edmonton
Event Date: October 5 - 6 2019
Event Hours:
Saturday: 9AM - 6PM
Sunday: 10AM - 4PM